MISTY OR CRACKED DOUBLE GLAZING REPLACED TO YOUR EXISTING FRAME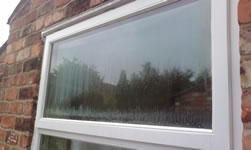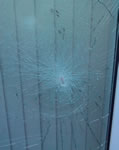 If your double glazing has misted between the panes, or is even cracked or smashed we can help. We can supply & fit new double glazed sealed units to your existing uPVC, timber or aluminium frames. No need to pay for having an expensive entire new complete window - save £££'s.
Our new glass sealed units are factory made to EN1279 quality and will be of the exact specification, size and thickness of the original. We remove and dispose of the originals.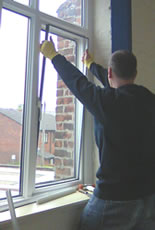 Simple steps to get your glazing problem solved:
Ring 0161 928 4004 or email mail@ablejoinery.co.uk with your approximate sizes for a highly competitive price. Or else we will arrange a visit to measure and quote if local.
We will visit at a prearranged slot to take exact measurements and details. As new glazing is purpose made you pay a deposit.
We then return a few days later* at a prearranged slot to professionally install the glazing. You pay the installers the balance.
We dispose of old glazing and post out your 5year misting guarantee.
Relax and enjoy the new clear view.
* Quicker response available for smashed glass.
We also repair locks, handles & hinges
We also supply & fit new timber & uPVC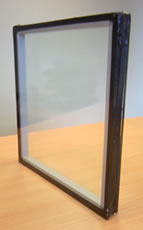 The science bit... Why double glazing mists or fogs up between the panes.
Sealed units mist up or 'fail' when the perimeter glue that bonds or 'seals' the two panes together splits or perishes. This has nothing to do with any visible rubber gasket 'seals' which is a common misconception. The hollow perimeter tubing that keeps the two panes apart at a precise distance (or air-gap) is originally factory filled with desiccant granules (similar to the contents of the pouches that keep new radios and handbags dry during transport). This desiccant controls the moisture content between the panes. Once the perimeter glue seal is compromised the desiccant gets overwhelmed and the result is condensation between the panes, which is impossible to wipe away.
Rest assured our new sealed units use the latest technology 'dual seal' perimeter glue and are carefully factory made under controlled EN1279 conditions and are guaranteed for 5 years against misting up.