New Timber Windows, Double Glazed
Is This You?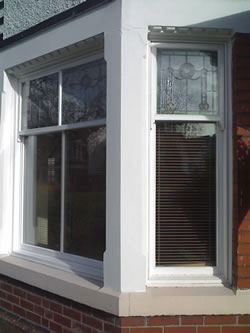 You love your home. And maybe its period or contemporary windows were one of the reasons when you first saw it. Maybe they are getting tired now, or perhaps you are fed up of all your expensive heating going through their single glazing or poor draught sealing. Possibly windows wrong for your home have been fitted before you lived there and you want to restore your home to its former splendour.
You have looked at uPVC double glazing, but somehow those modern plastic sections just won't look right for your home. You've considered other alternatives including grained timber effect uPVC, or modern factory standard section timber windows, but again you can't see them on your home as they just don't look right to you. You are willing to spend extra on the right product but still want good value for money. You don't know where to start though and who to talk to.

Able Joinery can replace your windows, maintaining all the proportions and detailing but incorporating the latest double glazed high insulation double glazed sealed units and built in draught sealing. Your windows will be purpose made to your taste & will look 'just so'.
Remember not all timber windows are the same; most are just mass produced sections designed for new estates. Able Joinery worry about getting things right for you and the finished results will give years of lasting pleasure and use. Our new windows will look truly authentic and will be combined with up to date insulation and performance.
Where we come in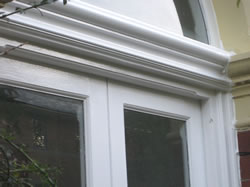 Able Joinery are specialists in reproduction and conservation windows - whether your home is Victorian, Edwardian, Pre-War 1930's or even Georgian. We are happy to do just one window or dozens. We are also happy to do more simple straightforward timber window installations for more modern homes as well as for those who are budget conscious.
Our installations are fully guaranteed for at 5 years with cast iron insurance backing included through QA for extra reassurance. Installations are FENSA registered to comply with building regulations. Expert installation is carried out by our own time served, qualified joiners.
Choose from primed, base coat stained, or fully factory finished in European Redwood Pine, sustainable hardwoods, or even solid oak. A wide range of types are available including deep section flush casement, sliding sash, hinged mock sash, cottage bar or Georgian pane. A wide range of fittings will complete the look.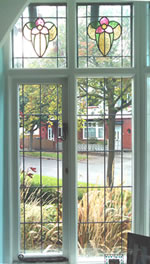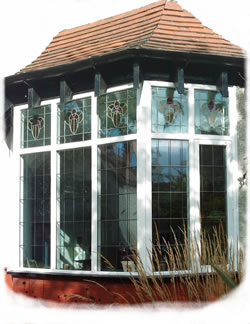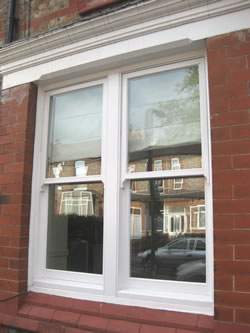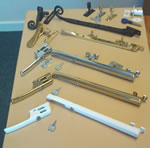 Double glazed sealed units are always to EN1279 quality and are Planitherm heat saving  with argon gas fill and warm edge spacers for extra insulation.
We can incorporate your lead lights, refurbish or even make new if needed.
We can in many cases unobtrusively double glaze your existing windows - ask for a visit to assess. This is a really popular solution for many customers.
Promise: Able Joinery have no one solution for your timber window needs and always do what's best for you and not what suits us!
Talk To Us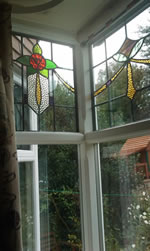 Relax - with over 30 years experience Karl from Able Joinery can help. Ring on 0161 928 4004 or email mail@ablejoinery.co.uk for a chat or to arrange an initial visit. Detailed written prices are always posted or emailed for you to consider.
We will be able to show you local installations and testimonials. Most customers are recommended. Able Joinery are FENSA registered. Work is fully guaranteed.
Able Joinery also repair timber windows.